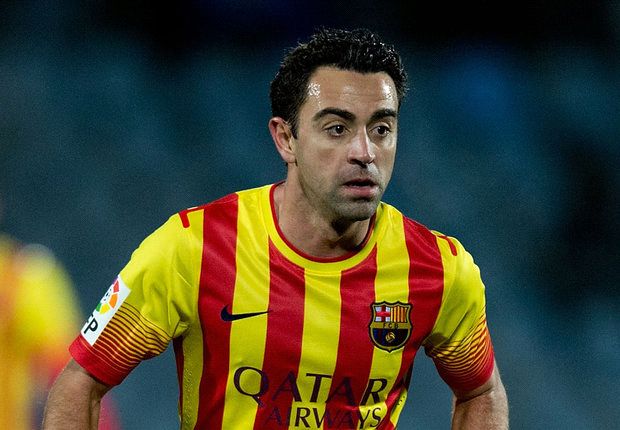 Xavi admitted that Thursday's 2-0 Copa del Rey win over Getafe was "a very special game" after he made his 700th Barcelona appearance.

The 33-year-old replaced Cesc Fabregas in the second half to reach the latest milestone in a remarkable career for the Catalans, who were victorious in their second-leg clash thanks to a double from Lionel Messi.

"It's a very special game. I still feel important, I'm happy and enjoying another year. I can't ask for more," he told TV3 after the match.

"The team's good, everyone played well and we're not dropping our level based on who we're playing. We're enjoying it, which is what counts."

Dani Alves tweeted his congratulations to the Catalunya icon after the game, including a photo of him posing with Xavi. Messi scored twice upon his first start for the club since his thigh injury in November and Xavi believes the Argentine star will soon be back at his very highest level.

"Messi was doing very well in Argentina, he is very happy. He's coming back to how good he was," said his midfield team-mate.

Barcelona's 6-0 aggregate win was soured by a first-half injury to Neymar, who was withdrawn after going over awkwardly on his ankle.

Xavi believes the problem is not a serious one but stressed the club would have to wait for the results of further medical examinations on Friday.

"It seems like it's not serious but we will have to wait for the tests," he added.